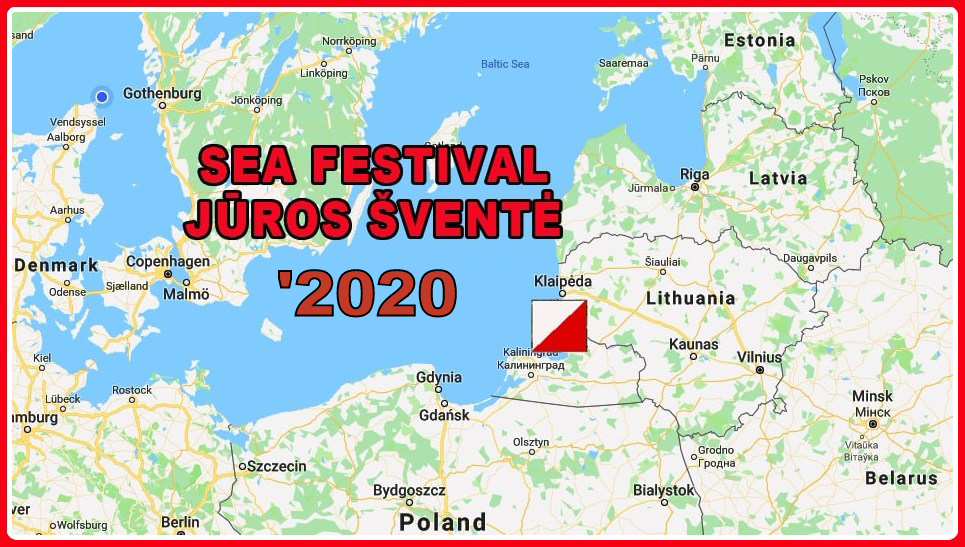 COMPETITION SPONSOR
Orienteering on Sea festival '2020 in Klaipėda
SEA FESTIVAL '2020 REGULATIONS (>>PDF)
PLACE, DATE AND PROGRAM
2020.07.25 – Giruliai (see link ->>>):
10:30 – 11.30 arrival and registration;
12:00 prolonged Middle distance start;
2020.07.26 – Poilsio parkas (see link ->>>):
9:00 – 10.30 arrival and registration;
11:00 Urban long sprint start;
13:00 val. prize giving ceremony.
ORGANIZERS
Orienteering club "Jaunystė"
Director – Edmundas Tilvikas
Secretary – Ramūnas Pabrėža
Courses – Gediminas Trimakas
MAPS
1st day – "Giruliai".
Scale 1 : 7 500
Countor interval 2,5 m.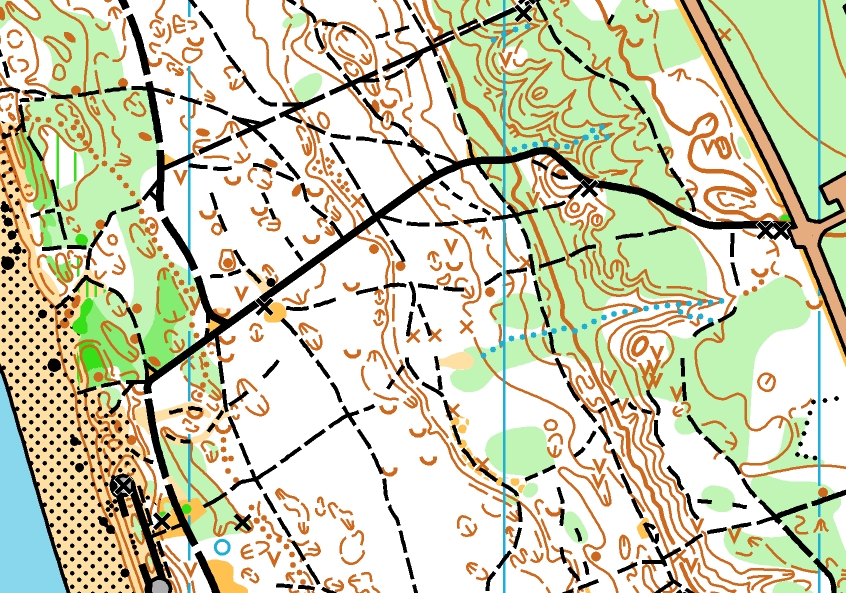 2nd day – "Poilsio parkas".
New sprint maps symbol set ISSprOM 2019.
Scale 1 : 4 000
Countor interval 2,5 m.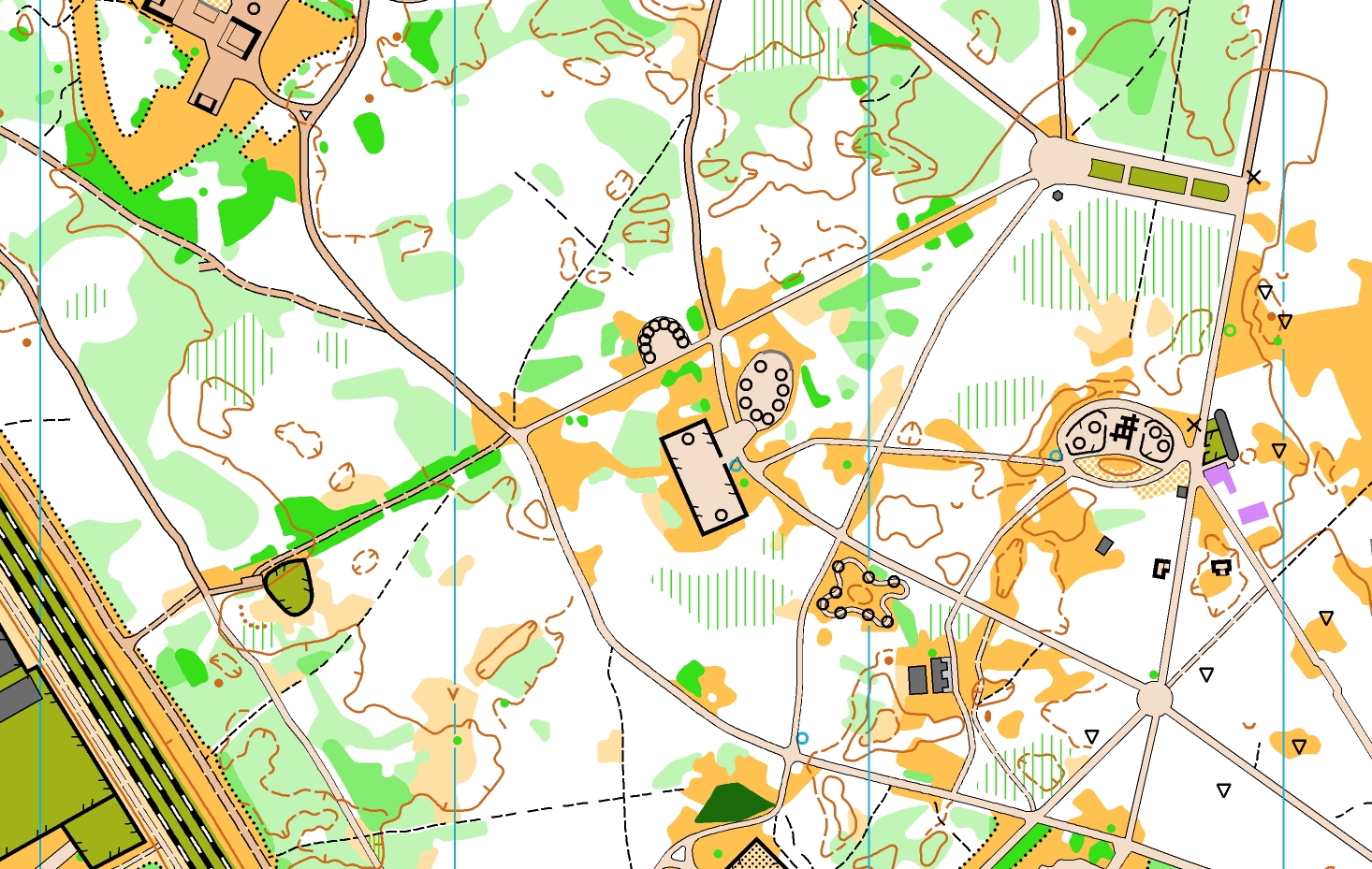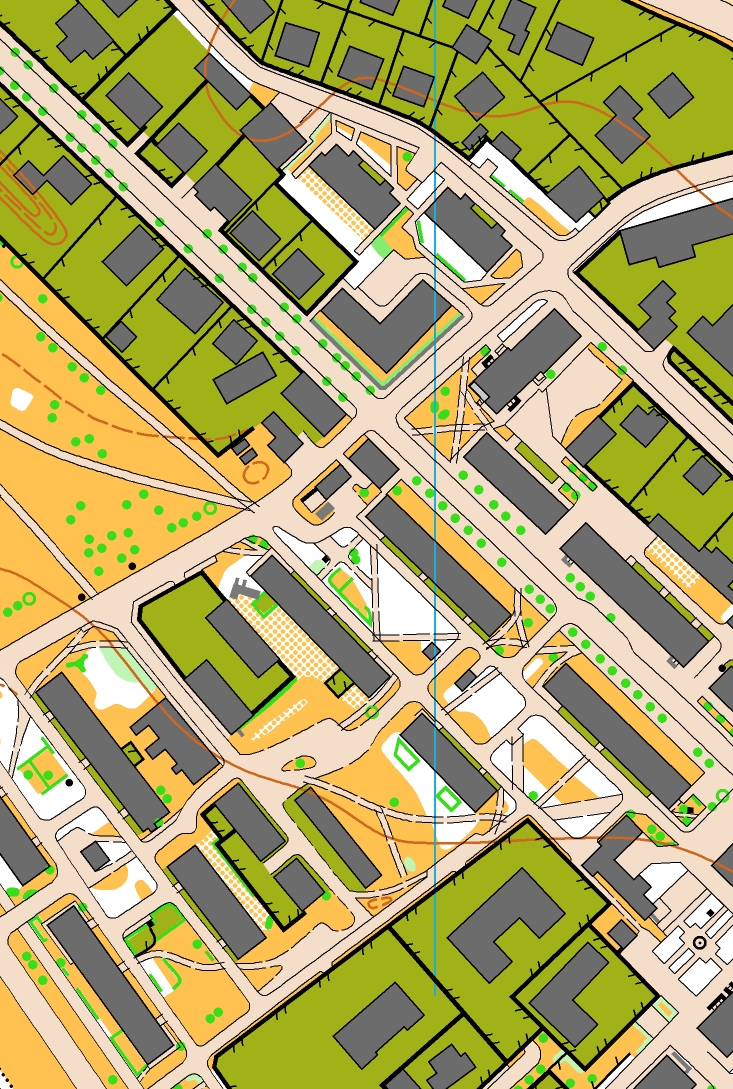 CLASSES
M/W 12A, 12B, 14, 16, 18, 21E, 21A, 35, 40, 45, 50, 55, 60, 65, 70, 75;
Open-L (Long/Ilga), Open-S (Shot/Trumpa). Without prizes.
MTBO M/W 17, 21, 40.
Note: 1*. If class will have less than 4 participants, the organizers reserve the right to merge classes;
2*. Open group start at a time of their choice from the first participants to the last participant start time.
COURSES (Preliminary courses lengths):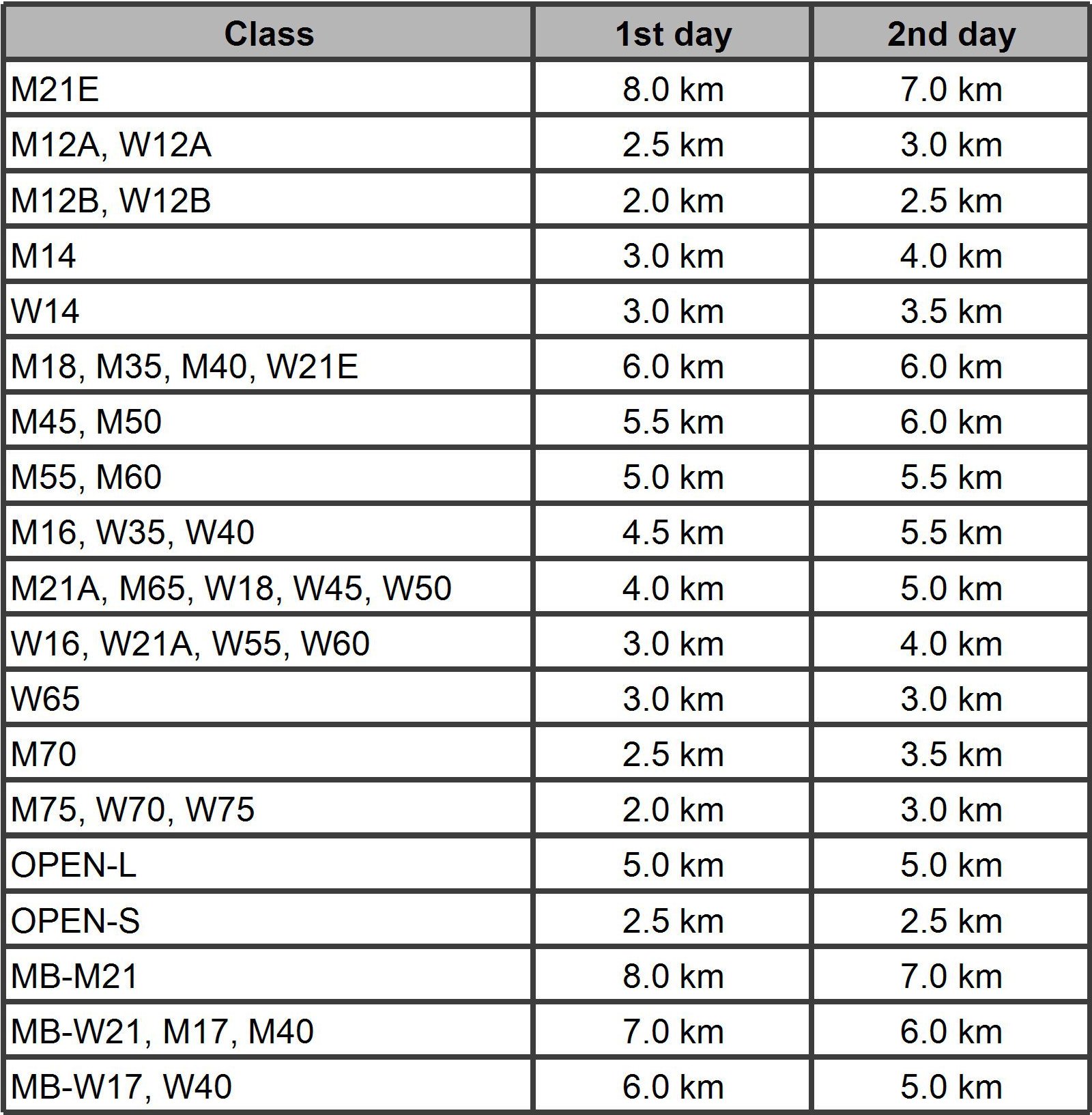 PUNCHING SYSTEM
SportIdent. Contactless timing system AIR+.
REGISTRATION
Deadline of registration 2020.07.21
On-line registration at https://dbsportas.lt/lt/varz
or by e-mail ramunas.pabreza@gmail.com
START FEE
M/W 12–18 10 € (or 5 € for one day);
M/W 21–60 20 € (or 10 € for one day);
M/W 65–75 and students with ISIC 15 € (or 10 € for one day);
Open – 5 €/day. Registration can be done at the competition desk.
SportIdent card rent fee:
M/W 12-18 – 0,50 €/day;
M/W 21-75 – 1,- €/day;
Fine of registration cancellation – 50 % of start fee.
Participants who lost or fail to return rented SI card must pay a non-return charge which is equal to value of SI card.
Start fee can be payed via bank transfer or at the desk in the Event centre.
PRIZES
Winers of the competition wil be determined by the sum of time of two days.
Prizes for the first 3 athletes in each class.
HANDLING OF PERSONAL DATA
By registering for the competition, you agree that your name, year of birth, team name and results will be published on website www.dbtopas.lt. The year of birth are not showed on the website, they are collected only for statistical and control purposes (to make people match their age groups).
By registering for the competition, each participant agrees, that the organizers of the event may freely use the images and footage of the event for marketing purposes, such as social networks, web sites, etc.
OTHER CONDITIONS
For health athletes are responsible themselves.
HOW TO GET HERE?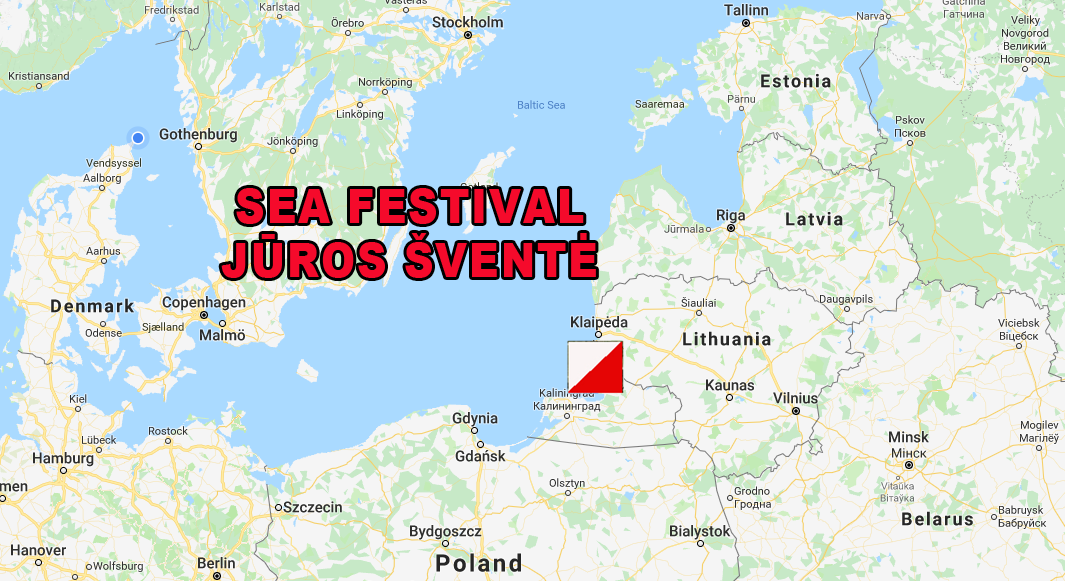 Location – Klaipėda, Lithuania.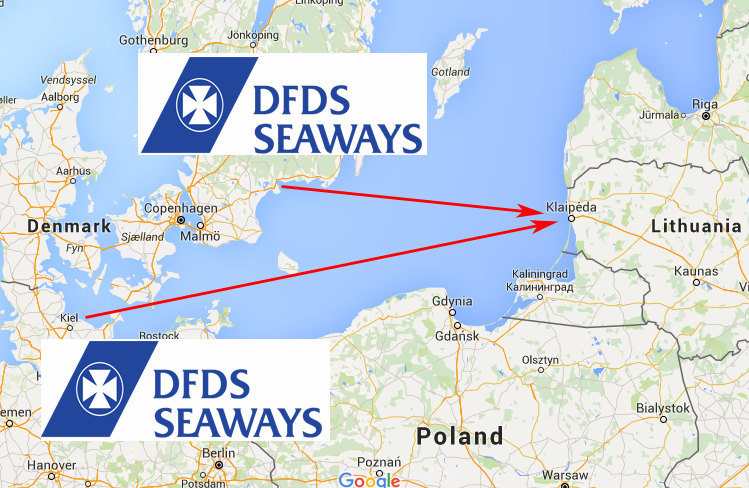 There are daily ferrys from Karlshamn (Sweden) and Kiel (Germany) to Klaipėda. –> Link to the ferry company DFDS.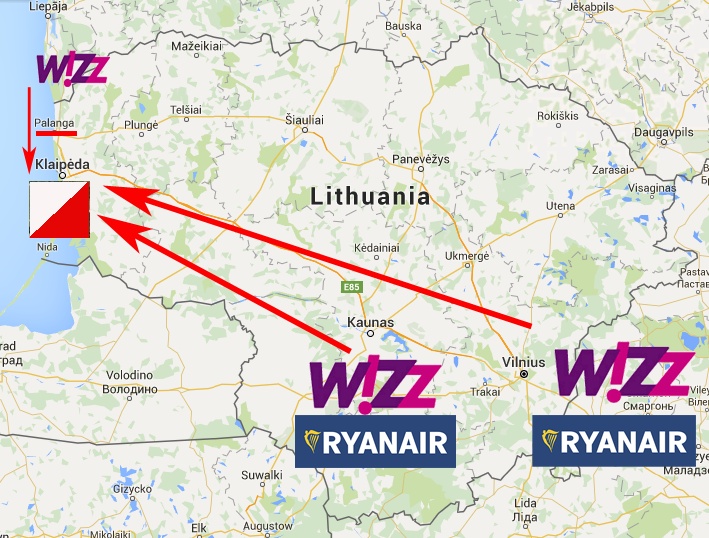 There are a lot of opportunities how to come to Lithuania by plane. Airports located in Vilnius, Kaunas and Palanga.
You can fly here with Ryanair, WizzAir or other airline company.
From Vilnius to Klaipėda you can go: by train or bus.
From Kaunas or Palanga to Klaipėda you can go by bus.
OTHER INFORMATION
–>Tourist information about the town of Klaipėda (https://www.klaipedainfo.lt/en/)
At the same time when will be orienteering competitions. Klaipėda town hosting the largest festival in Lithuania. Sea Festival. Music, food and entertainment festival.
All information about festival –> www.jurossvente.lt
ACCOMMODATION
Participants take care about accommodation of themselves.
Do not forget that the festival brings together a lot of people. Therefore, we strongly recommend to take care of accommodation in advance!
-> Link and many different types of accommodation offer (https://www.klaipedainfo.lt/en/accommodation).
INFORMATION
Ramūnas +37063322797 ramunas.pabreza@gmail.com (English)
Edmundas +37065237981 edmundas.tilvikas@gmail.com